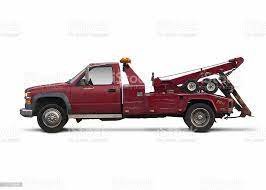 Are you looking for Tow Truck In Omaha NE Council ?Aone Towing Omaha provides the Tow Truck in the whole town. Our professional team with their skilled techniques and complete knowledge provides the services which are needed by customers. Whether you are stuck in the mid of the road or you are in emergency and you Tow Truck then you can call us. Towing services can be provided to you when you have a flat tyre or the condition is really bad. Well, for the Tow Truck, we can provide you the best team for the services. For free estimates, contact us or book an appointment now.
Tow Truck in Omaha NE Council
The Best Quality Tow Truck Services in Omaha.
If you need any particular type of tow truck service, you can depend on Towing Omaha for the best quality all-around towing services! Larger vehicles won't fit on a normal tow dolly, and we drive some mighty strong trucks. As a matter of fact, our heavy duty tow trucks, can support several tons of weight. That's definitely a heavy duty load! Towing Omaha provides you with 24/7 emergency towing services in the event of a dead battery, transmission problems, engine problems or roadside collisions. Our flatbed towing services are the best in the industry, and we use a secured method of vehicle transportation. Whether you're planning a short distance trip or a long distance trip, you know your vehicle is in professional hands with Towing Omaha!
Flatbed Towing Is The Safest Way To Tow
Flatbed towing is the ideal way to transport any vehicle. Unlike a traditional tow dolly, all four wheels of your vehicle are raised above the ground. Tow dollies suspend the front tires only, leaving your back wheels to absorb the harsh surfaces of the road. A tiny pothole could cause tremendous amounts of damage to your tires and suspension. That's why flatbed towing is the way to go! Your vehicle is slowly raised up a ramp before the safety straps are attached to fully secure the wheels in place. Once the car is idle on the flatbed, we will then head to your address of choice. We travel anywhere in Omaha and work 24/7. Just give us the address and we'll gladly provide you with full pickup and delivery.
Why You Want To Choose Us
Towing Omaha offers a wide range of towing services, which includes; flatbed towing, long distance towing, emergency towing, local distance towing, luxury vehicle towing, heavy duty towing, and 24/7 roadside assistance. We are nationally accredited insurance vendors and we routinely work with all roadside insurance companies. From Travelers to Nationwide, we cover the full board of insurance companies A-Z! If you're entitled to a discount per mile, we'll be more than happy to work out the insurance details together. It's nice to know that we are competitively priced as well. Call us today for a full towing timetable with same day pickup and delivery.
Towing Omaha is Here to Save the Day!
You'll find Towing Omaha to be the friendliest and most honest towing company in town. When you need a towing done right and done on time, you know that you can always count on us. We have years of experience in the towing and roadside assistance industry. If you require an emergency towing after a minor fender bender or more serious collision, we'll be at the scene in no time to get your vehicle off the road. Just let us know which method of towing you prefer, and we'll arrange a convenient pickup date. It really is that simple! Call us today for a free estimation and timetable.
BEST TOW TRUCK  IN OMAHA NE COUNCIL
AONE TOWING OMAHA 
REQUEST MORE INFORMATION. CLICK HERE!